There will be no physical EcoFair in 2021, but the EcoSpirit is alive.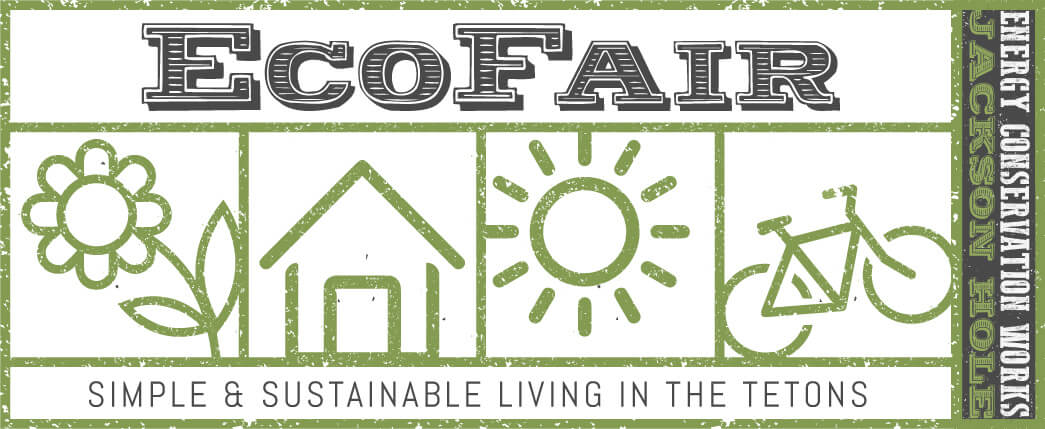 SATURDAY, MAY 14, 2022
12-5 PM
Hosted by Energy Conservation Works, this traditional spring event in the Tetons has drawn roughly 2,000 participants and fairgoers annually.
EcoFair has celebrated environmental stewardship and featured sustainability-oriented booths, live music, local food, demonstrations, kids' activities, recycling education, and more.  As we navigate the spirit of the event through the years of the COVID-19 pandemic, things may change. It is our hope to bring the physical event back in 2022, but in the meantime we will host creative programming designed to cultivate the spirit of EcoFair through both good and challenging times.
Huge thanks to our recurring EcoFair title sponsors: Teton County, Jackson Hole Travel & Tourism Board, Teton County Integrated Solid Waste & Recycling, High Country Linen Service, and Teton Conervation District!
In the Spirit of Eco-Fair, Please Take Alternative Transportation to the Event!
Don't forget to bring a water bottle
(No disposable cups will be available)
Thirsty for beer? BYO reusable mug for beer from event sponsor Snake River Brewing
Volunteer help is always needed – Join our Green Team!
EcoFair volunteers are provided with a free lunch and bragging rights! If you are interested in being a part of the EcoFair Green Team, contact us and tell us a bit about how you can help!
EcoFair has something for everyone
bike services, activities, food & beverage, live music and more!