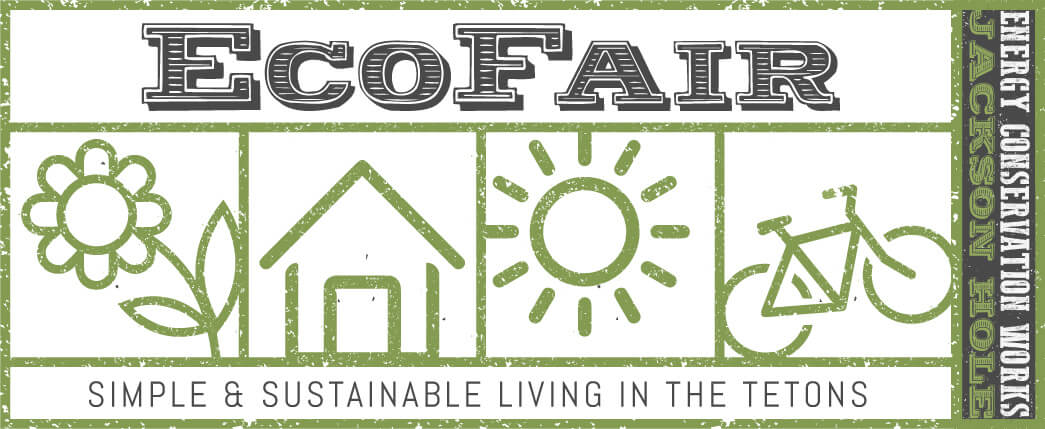 SATURDAY, MAY 9, 2020
12-5 PM  |  Snow King Ball Field
Hosted by Energy Conservation Works, this 17-year tradition in the Tetons draws roughly 2,000 participants and fairgoers annually.
EcoFair celebrates environmental stewardship and features sustainability-oriented booths, live music, local food, demonstrations, kids' activities, recycling education, and more.
Huge thanks to our recurring EcoFair title sponsors: Teton County, Jackson Hole Travel & Tourism Board, Teton County Integrated Solid Waste & Recycling, High Country Linen Service, and Teton Conervation District!
In the Spirit of Eco-Fair, Please Take Alternative Transportation to the Event!
Don't forget to bring a water bottle
(No disposable cups will be available)
Thirsty for beer? BYO reusable mug for beer from event sponsor Snake River Brewing
Volunteer help is always needed – Join our Green Team!
EcoFair volunteers are provided with a free lunch and bragging rights! If you are interested in being a part of the EcoFair Green Team, contact us and tell us a bit about how you can help!
EcoFair has something for everyone
bike services, activities, food & beverage, live music and more!